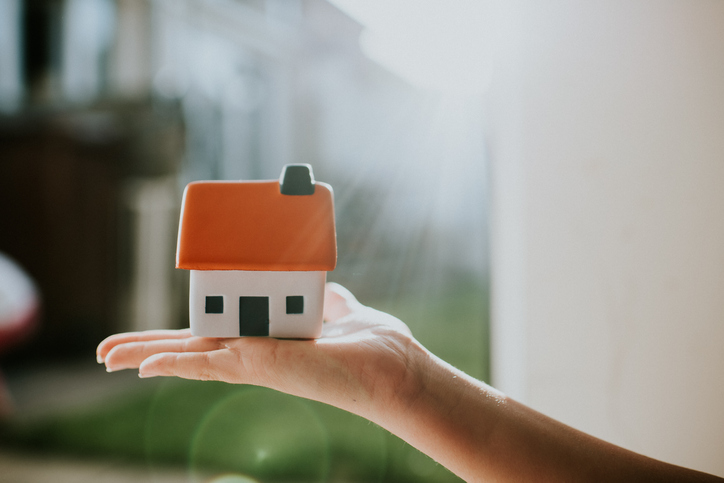 From 1 November, banks must ensure that new home loan applicants would be able to repay their mortgage at a new rate – so what will this actually mean for would-be buyers?
Australian Prudential Regulation Authority's (APRA) recent rule change has placed the new "stress test" for home loan applicants at 3 per cent – from the previous 2.5 per cent buffer.
What this means is that banks must consider whether would-be borrowers will still be able to afford repayments on a loan 3 percentage points above current rates.
APRA has stated that this would reduce people's maximum borrowing capacity by approximately 5 per cent.
According to RateCity, the big four banks (CBA, ANZ, Westpac and NAB) have stated that loans with unconditional approval that have not yet settled will still be processed using the old 2.5 per cent serviceability test. 
They've also indicated that they will continue to assess customers with pre-approval who have not yet bought a property using the old stress test, provided they buy and make a full loan application within 90 days (in the case of CBA, Westpac and NAB) and 120 days for ANZ.
But, RateCity has warned customers to "be on the safe side", urging them to inquire with their bank before making an offer on a home, particularly if their circumstances have changed.
RateCity research director Sally Tindall has advised that "anyone intending to bid at an auction in the next few months should call their bank to double-check how much they can borrow".
"While the big banks have all said they'll honour pre-approvals, if your circumstances have changed, you might have to start from scratch under the new rules," she noted.
"The last thing you want your new home loan to do is to fall short.
"While buyers who aren't borrowing at or near capacity are unlikely to be deterred, this new change could be the last straw for some first home buyers trying to stretch themselves to get into the market," she warned.
Analysis from RateCity has revealed that a family of four with an annual household income of $150,000 could see their maximum home loan borrowing power decrease by approximately $46,490.
For a family of four with an annual household income of $250,000, their maximum home loan borrowing power could decrease by $82,400.
For a single person earning $100,000, the maximum they can borrow could drop by an estimated $34,900 under the new increased mortgage stress test.
For a single person earning $200,000, the maximum they can borrow could drop by an estimated $67,100 under the new increased mortgage stress test.
The above calculations are based on CBA's serviceability calculator for a borrower taking out a fixed-rate owner-occupier loan, paying principal and interest with a revert rate of 3.85 per cent.
So, why has APRA changed the rate?
APRA's increase of the serviceability buffer to 3 per cent comes as affordability becomes a rising issue, especially in the face of forecast RBA rate hikes in future years.
Home loan affordability is already at its lowest since 2016 – and that's even with record-low interest rates. 
RateCity has outlined that the buffer increase is a bid to make sure people can meet their repayments when rates do rise.
"Although the new higher mortgage stress test may seem frustrating for some people, this move is designed to protect borrowers when rates will undoubtedly rise," Ms Tindall offered.  
"APRA considers loans with a debt-to-income ratio of six or higher to be risky, and already, 21.9 per cent of new loans hit this benchmark in the June 2021 quarter.
She has acknowledged that if debt-to-income levels keep rising, "we're likely to see APRA intervene with additional restrictions before the year is out".