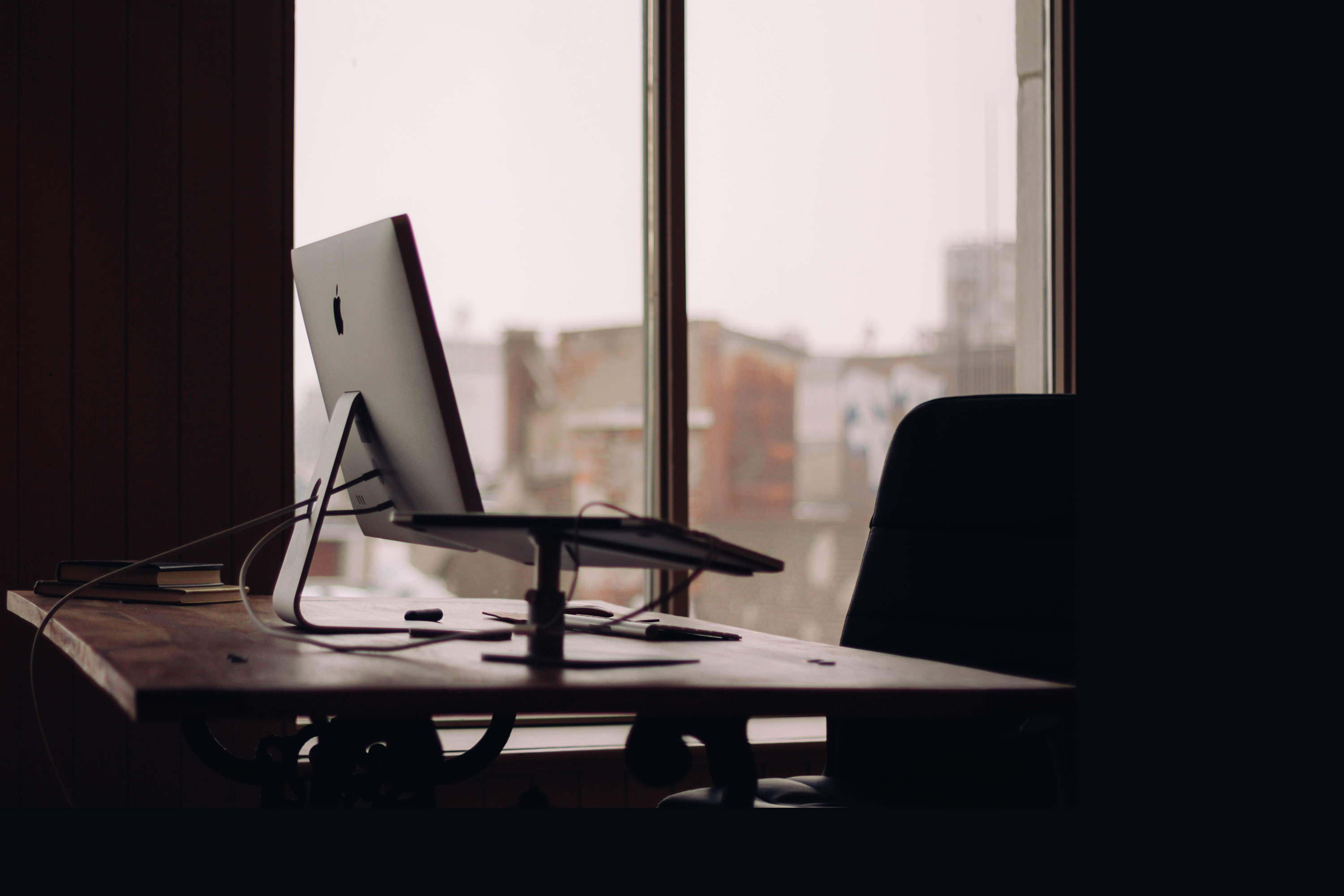 An insight on Who we are
Greenleaf Finance is a privately owned and independent boutique finance broking company,
specialising in mortgages, commercial loans, vehicle and equipment finance and corporate
advisory.
We are highly regarded amongst existing clients and professional referrers, our head office is
located in Subiaco, Western Australia, servicing clients throughout Australia and overseas.
If you are looking for a dedicated lending specialist, you have come to the right place.
Read More
Our
Services
We have a solution for all your financing requirements. Whether you are a First time buyer, a Seasoned Investor or simply looking to get a better deal on your current loan we are here to help.
Whatever step of your financial journey you are on, we will work vigorously to help you achieve your goals.
Read More
Greenleaf Media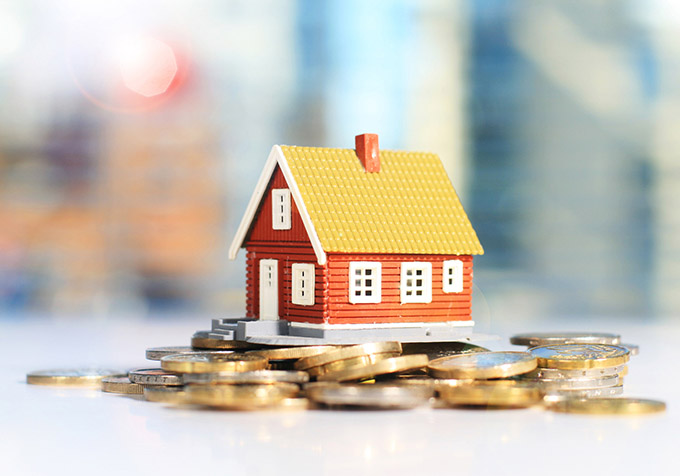 How to buy a property amid lockdown supply issues
COVID-19 lockdowns have severely hampered market activity across much of the nation this year, seeing many vendors postpone sales campaigns until buyers can attend auctions and open for inspections in person.
This has seen a significant reduction in the supply available to eager buyers, who have been forced to compete for the reduced purchasing opportunities, via online auctions or private sales.
Across the nation, total stock advertised was down 27.1 per cent on the five year average in the four weeks leading up to August 8, according to CoreLogic.
Sydney, suffering under its protracted lockdown, has seen new listings fall more than 17 per cent over the four weeks leading up to mid August.
Once lockdowns eventually ease however, we can expect a surge in market activity, as vendors take the opportunity to hold in person auctions and open for inspections again.
This pattern was seen following Melbourne's protracted lockdown in 2020 and subsequent lockdowns this year, which flowed on to drive uncharacteristically high auction numbers across Summer, and the busiest Autumn auction sales period on record.
However, despite the increased levels in supply, it's likely to remain a sellers' market across much of Australia.
So how should buyers navigate the purchasing process, amid surging demand and limited supply?
First off, they shouldn't be disheartened. A buying campaign is usually a marathon, and prospective buyers accrue valuable knowledge of the market and their requirements along the way.
Patience is a vital quality. The temptation in this market is to compromise and buy something that isn't quite right.
That only leads to buyer's remorse down the track. Buyers need to trust that more supply will arrive in the future and remain discerning in the interim.
Saying that, if the right property presents itself today, a buyer should still know how to pounce.
That's especially important amid the sporadic and uncertain nature of lockdowns.
Buyers who have carried out sufficient reconnaissance and due diligence between lockdowns, will be well poised to jump on unexpected opportunities that arise due to the disruption.
The challenge then becomes about paying a fair price. Typically, finding recent comparable sales are the key to establishing fair value.
Some investors are initially determined only to buy in a specific suburb or two, which makes them vulnerable when choice is low. Becoming enlightened about new 'comparable' suburbs reduces the risk of overpaying.
There are a couple of other factors to bear in mind, given the likely elongation of the buying process.
First, buyers should be mindful of the expiry date on their mortgage pre-approval. A three-month limit is not unusual, which is easily exceeded in today's conditions.
Second, those who are looking to move home and trade properties in the usual order – sell first and buy second – may want to avoid short settlement periods to reduce the heightened risk of failing to find a replacement property and being forced to take up a short-term rental lease.
In these unstable times, it's vital property investors are informed, prepared and agile – to ensure they lock in stable, long term returns.
Read More

+
Investor activity rising | Green home loans explained | ATO warns investors about tax mistakes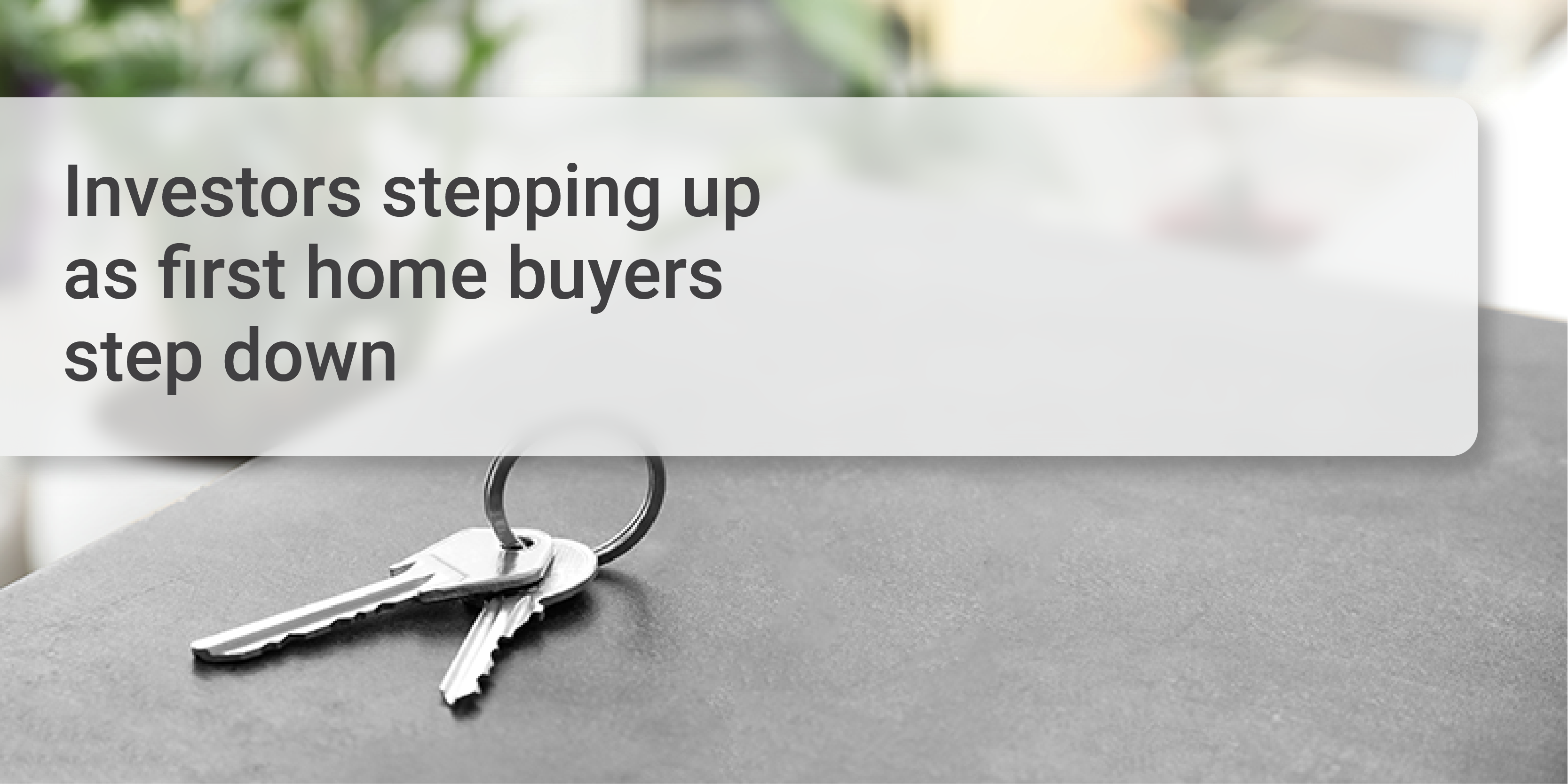 First home buyers have been drifting out of the market, while investors have been piling in, according to the most recent data from the Australian Bureau of Statistics.
June was the fifth consecutive month in which the number of first home buyer loans fell and in which the share of first home buyer loans (compared to the overall market) fell.
At the same time, June was the third consecutive month in which investors increased their market share.
Still, first home buyer activity is at historically high levels – the number of first home buyer loans in June was 47.1% higher than the year before. But so is investor activity – which increased by 116.0% over the same period.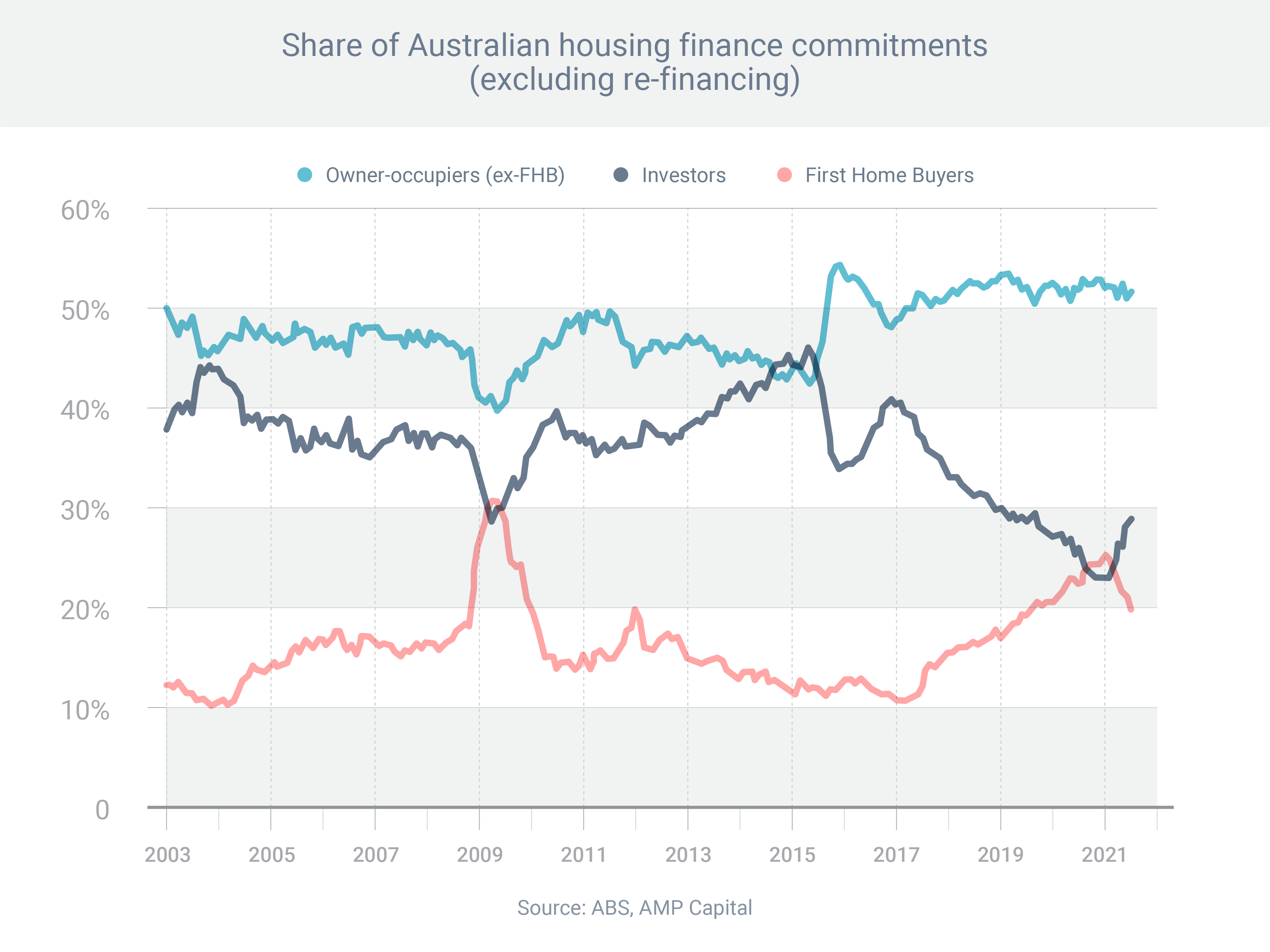 Whether you're a first home buyer or an investor, the market is hot right now and competition for properties is fierce. So it's important to organise pre-approval before you start house-hunting. That way, if you find a property you love, you'll be able to make an offer immediately, which will improve your chances of success.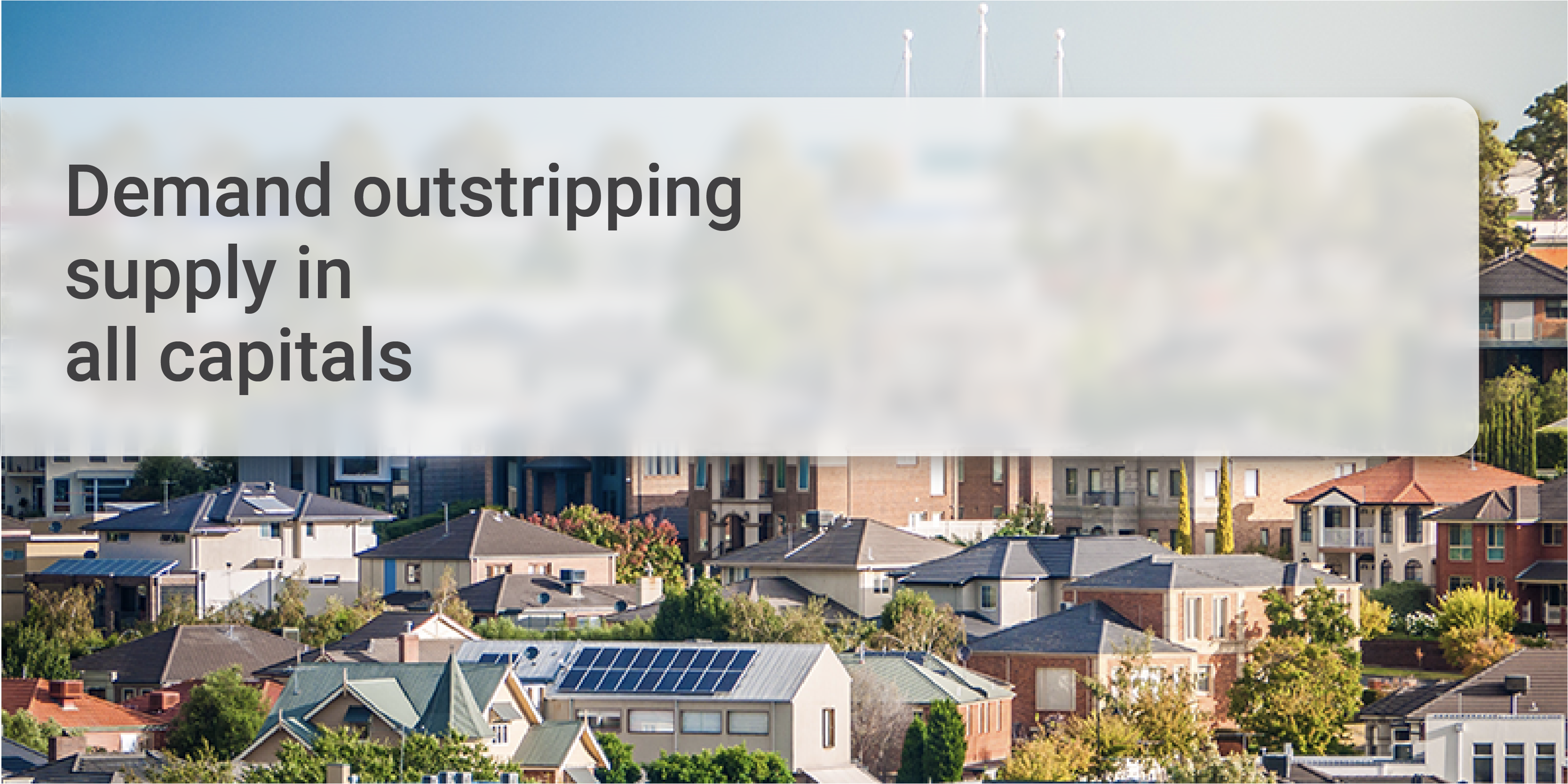 Properties are being removed from the market faster than they're being added, which is pushing up demand and prices, according to CoreLogic. Between May and July, 1.4 homes were sold for every 1 new listing added to the market.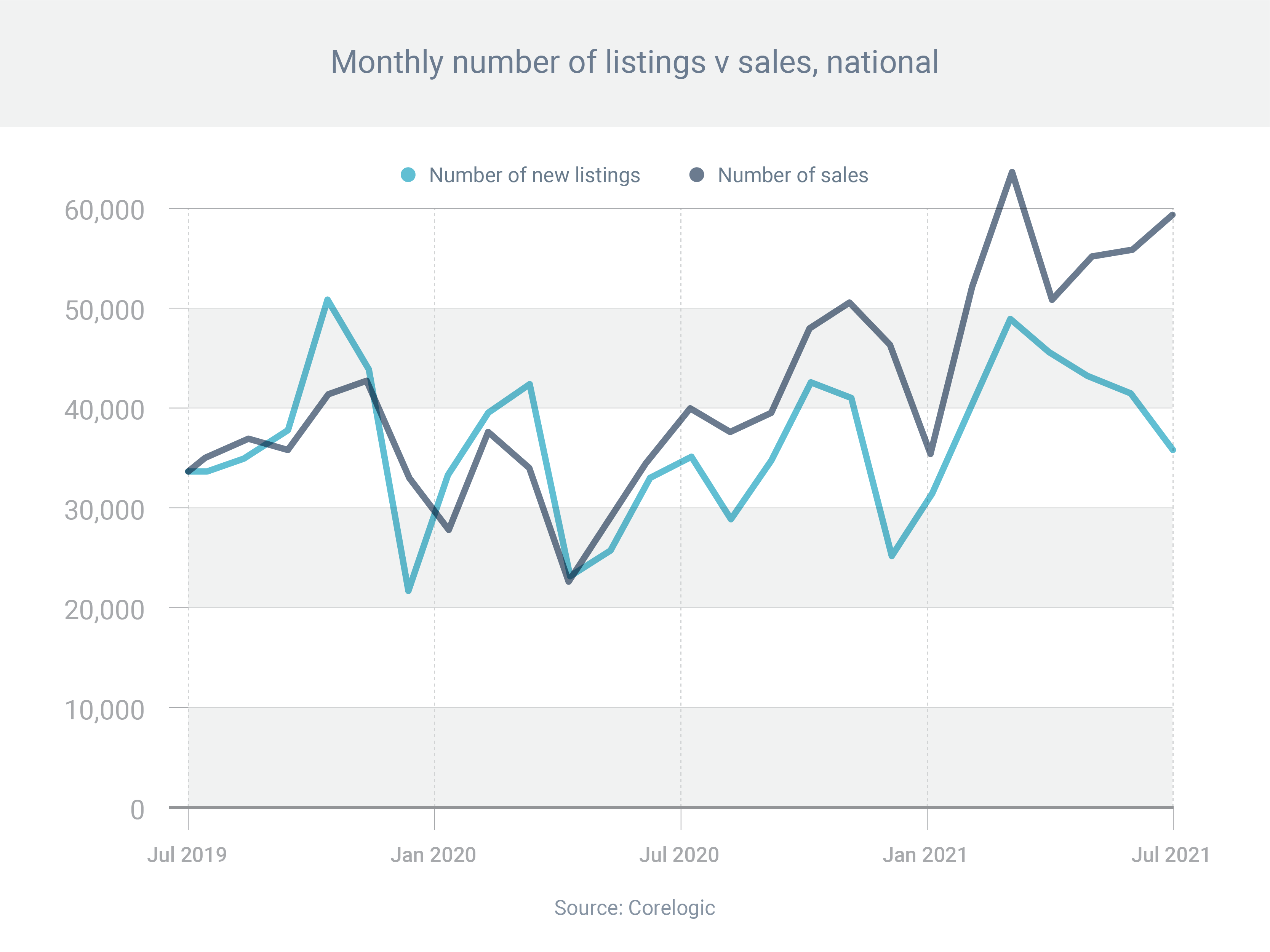 Supply and demand are in balance when the number of sales matches the number of new listings. But in all capital cities, for every 1 new listing there were more sales:
Adelaide = 2.0 sales
ACT = 1.5
Sydney = 1.5
Hobart = 1.5
Brisbane = 1.3
Melbourne = 1.3
Perth = 1.2
Darwin = 1.1
The reason the sales-to-new-listings ratio is so high right now is because properties are selling at their fastest rate since 2004, while new listings are below their long-term average. With prices rising fast, the sooner you enter the market, the less you'll have to pay. So speak to a broker if you're thinking about buying in 2021.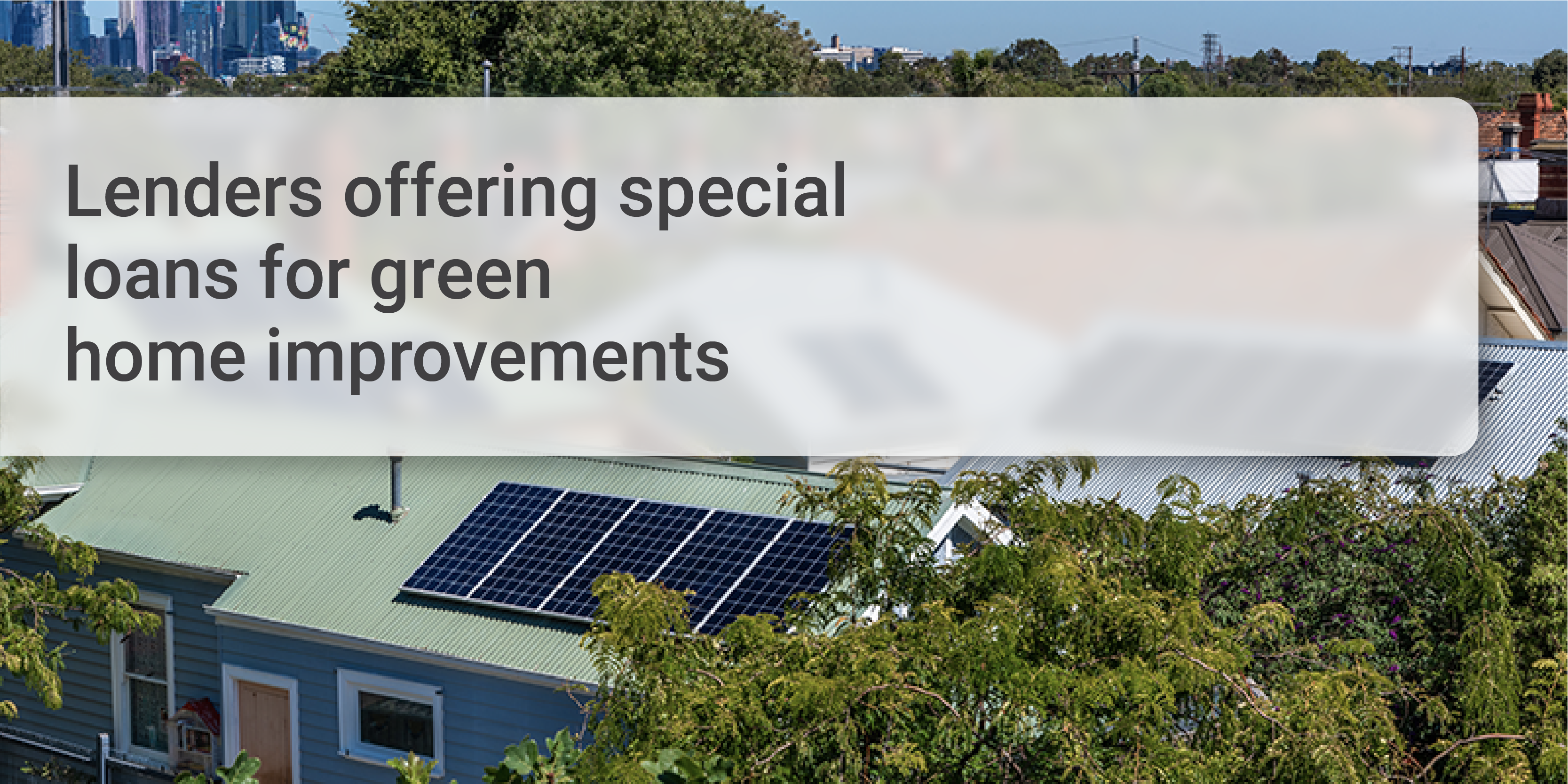 Do you want to make your home more sustainable? If so, you might be interested in taking out a 'green loan'.
A range of lenders now offer special loans for borrowers who want to finance home improvements such as:
Installing solar panels
Installing water tanks
Adding insulation
Adding double glazing to the windows
Doing renovations to make the home more energy-efficient
Lenders increasingly want to prove their green credentials and attract customers who care about the environment.
One way to do that is with green loans, which may offer lower interest rates and different borrowing conditions than traditional loans.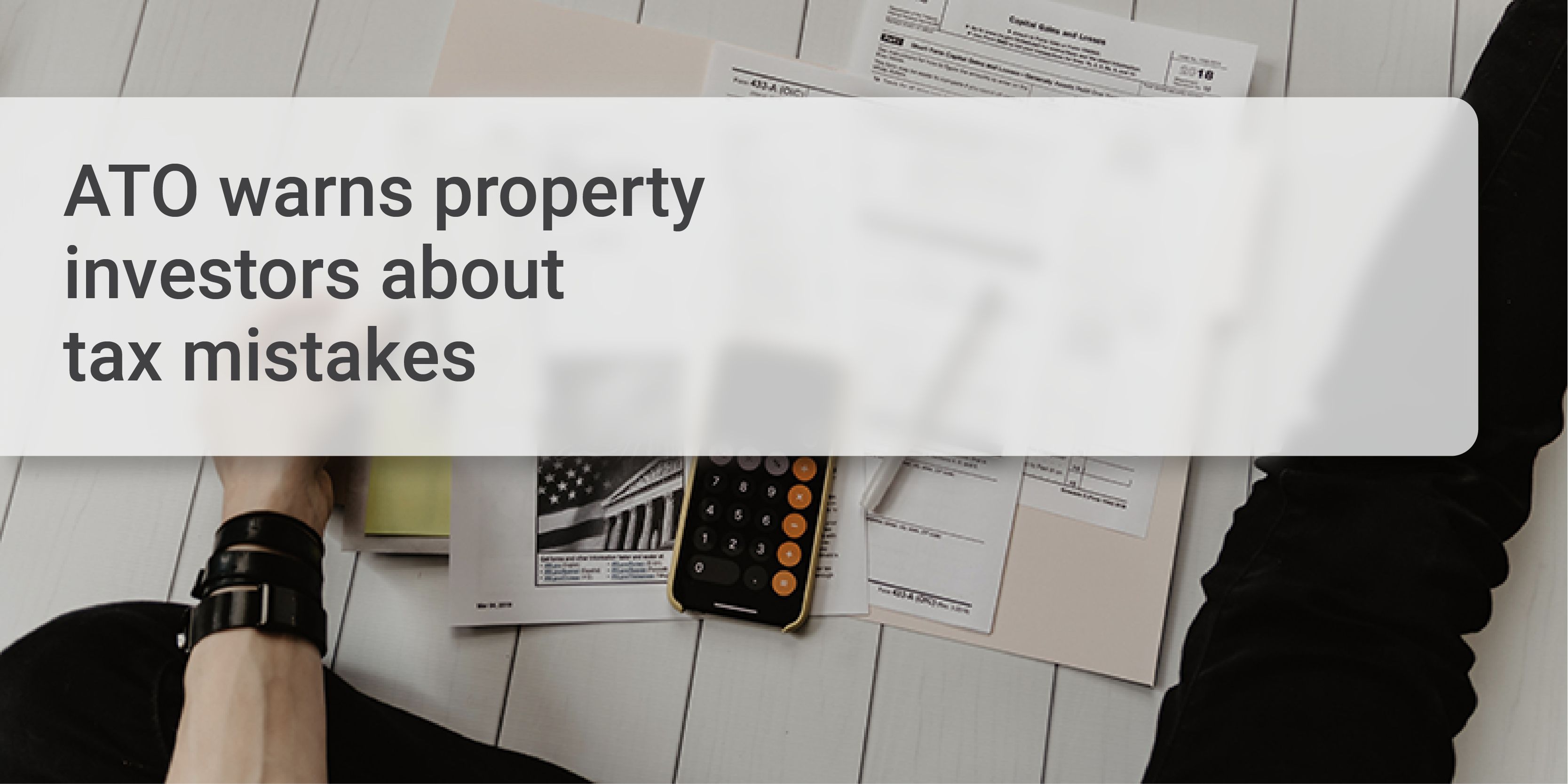 The Australian Taxation Office has reminded property investors to beware of common tax traps that can delay refunds or lead to an audit.
The most common mistake investors make is failing to declare all their property income, including capital gains from selling an investment property, according to the ATO.
Other common mistakes include claiming for interest charges on personal loan amounts and immediately claiming the full amount of capital works.
"If you take out a loan to buy a rental property and rent it out at market rates, the interest on that loan is deductible. However, if you redraw money from that mortgage for personal use, such as buying a boat, or going on a holiday, you can't claim the interest on that part of the loan," according to the ATO.
"We also see taxpayers claiming capital works as a lump sum rather than spreading the cost over a number of years. Capital works include a new building or an extension, renovations or structural improvements." For more information, see the ATO's investors toolkit and its depreciation and capital allowances tool.
Read More

+